LIVE LETTERING.
The Marker collaborates with various businesses, brands and events to provide live-lettering activations. Lettering artist Gillian Dinh engages with customers, clients and/or event guests to personalise items in-store and on-site to add a unique and sentimental touch. Live-lettering activations can enhance your next event, promotion or brand resulting in business growth, social media exposure, customer engagement, sales traffic and more!
Enquire today to add that extra special touch to your next product launch, campaign, corporate event or holiday/seasonal sale promotion.
WHAT'S INCLUDED*:
1x Professional Lettering Artist (The Marker, Gillian Dinh)

All lettering supplies, tools and equipment (marker, pen and/or brush styles)

1x Art proof file including custom lettering styles to be used during live-lettering activation

1 hr bump-in + 1 hr bump-out (additional setup may incur an additional fee)

Inclusive of travel to areas within Wollongong/Illawarra region (further travel incl. interstate + international will be priced additionally as required)

Social media content: 1x profile post + 2x story posts prior to event + some video/photo coverage on-the-day by artist, The Marker

Unlimited personalisation during period of activation

Minimum 3 hour call-out charge per day (hourly rate starts from $120/hr)
*Note: The Marker's live-lettering services are not limited to the above inclusions. This is purely a guide to what's typically included in an hourly rate for all hand-lettering activations. Please email Gillian at info@themarker.com.au to discuss your upcoming event + activation.
THE HORSE
Hand-painted personalisation of leather goods in-store, Manly NSW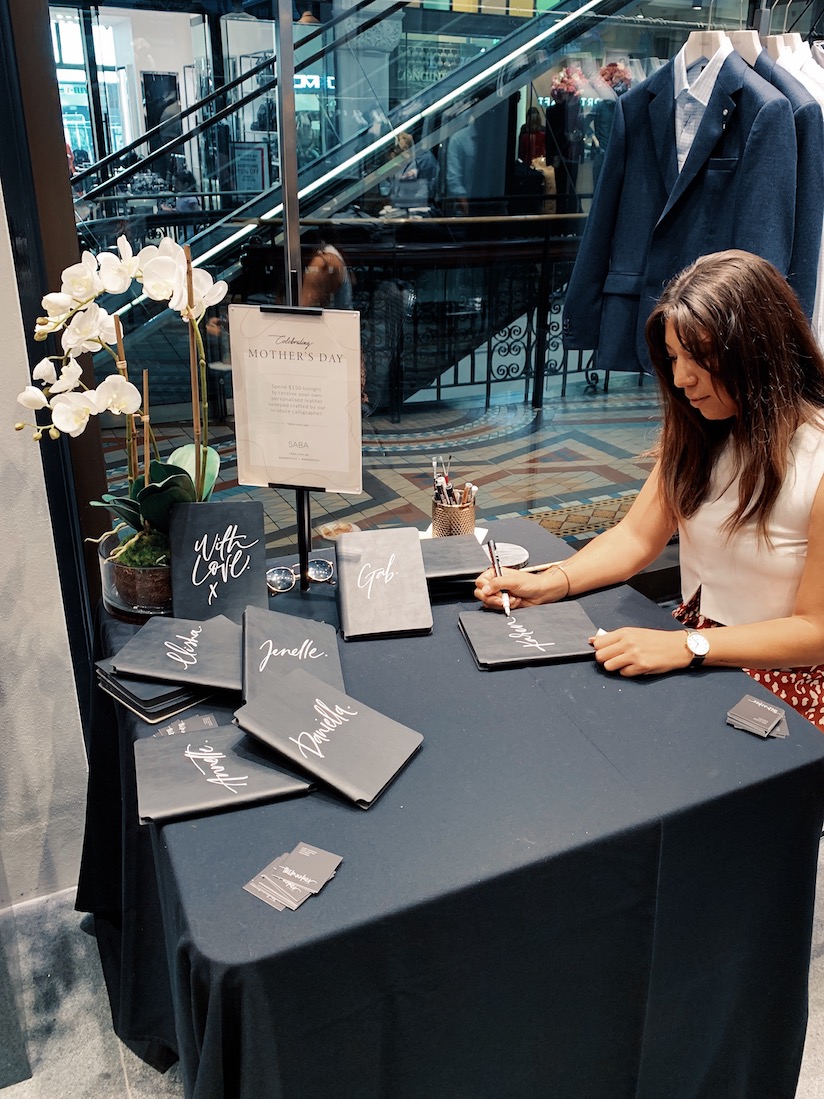 SABA
Hand-lettered notebooks for Mother's Day promotional campaign in-store, Sydney NSW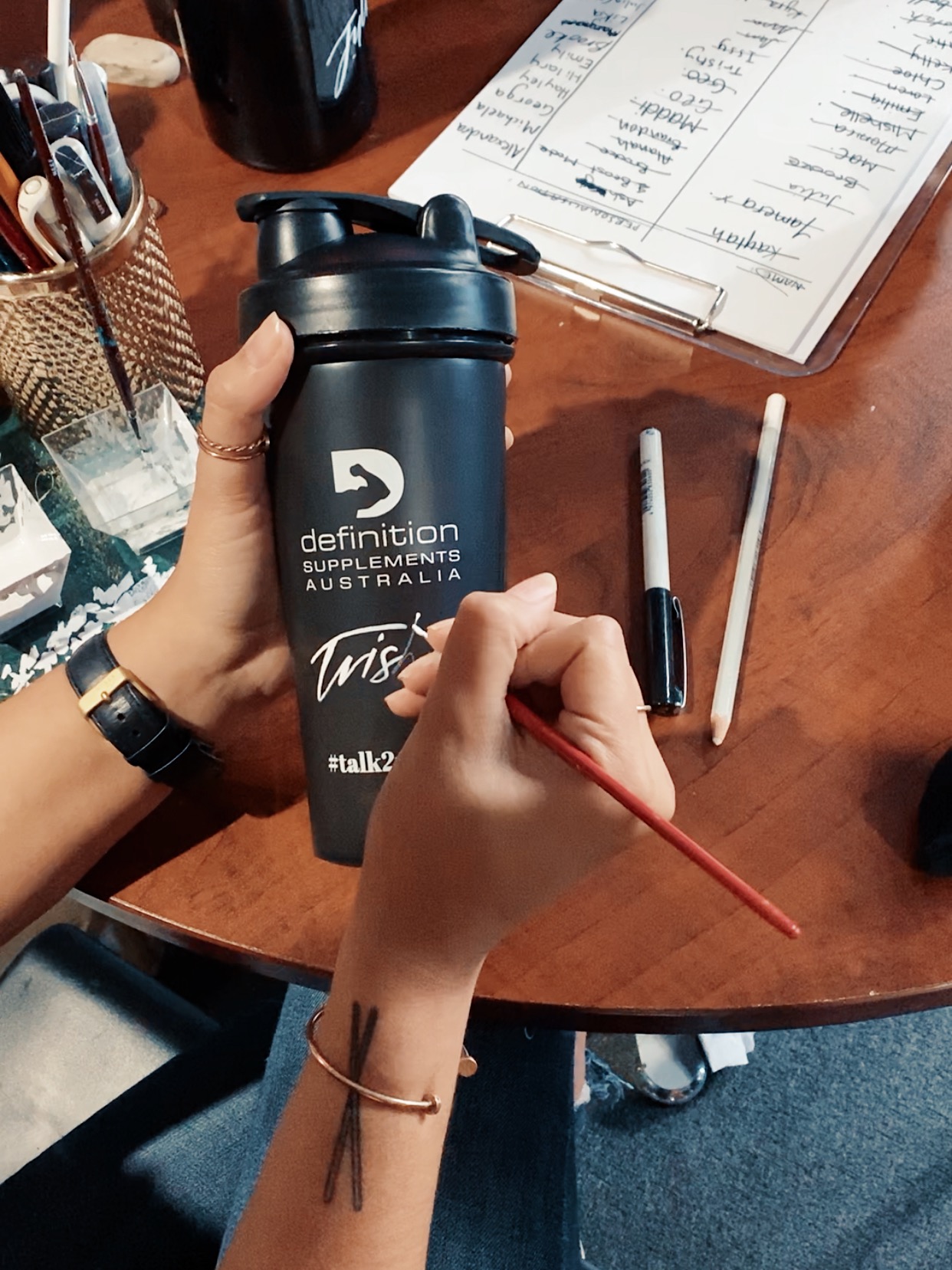 DEFINITION FITNESS
Hand-painted protein shakers on-site for 'Talk 2 Me Bro' Charity Event, Wollongong NSW